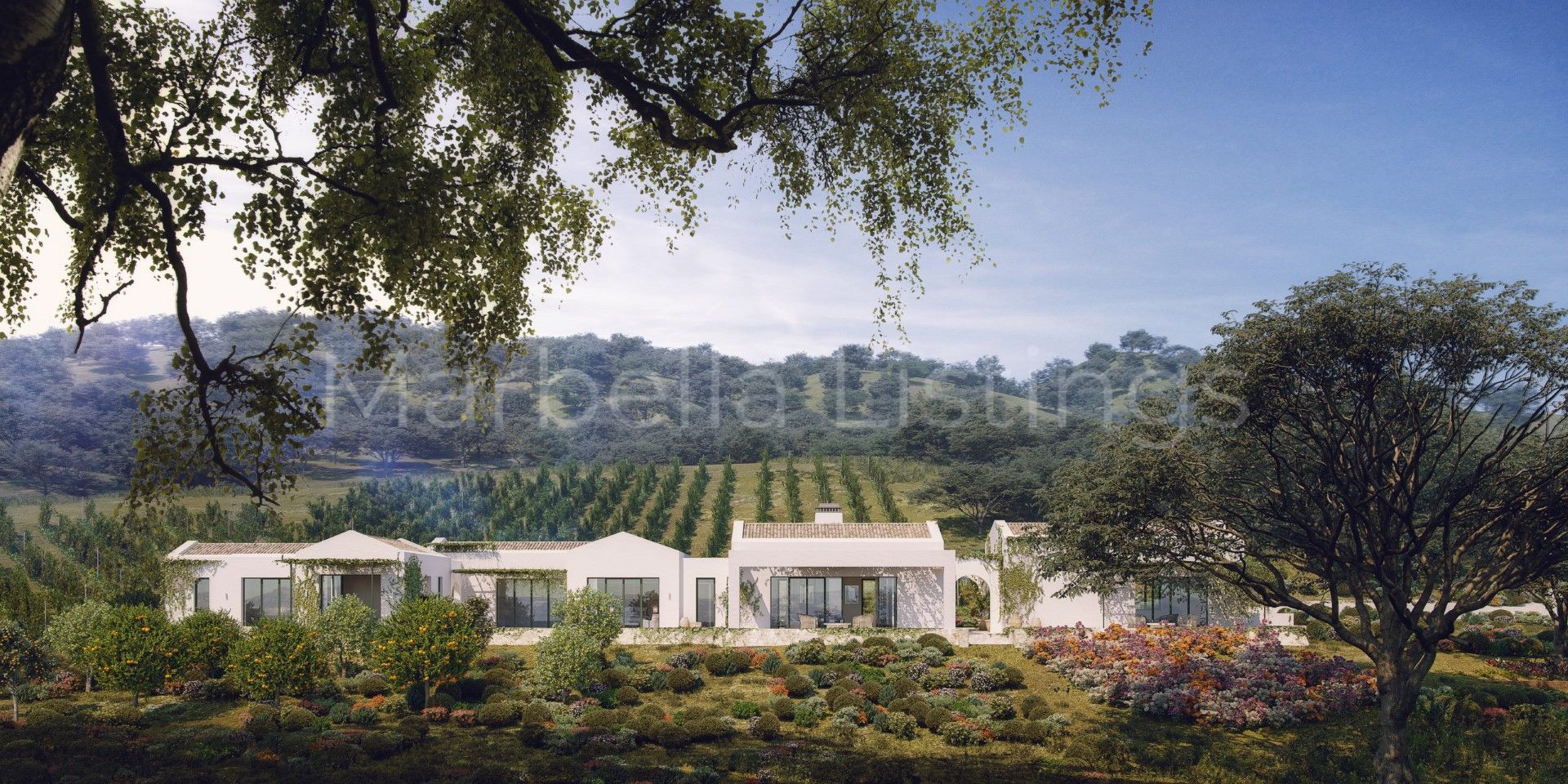 POA
The Wine and Country Club Luxury Haciendas with Vineyard
About
This exclusive The Wine and Country Club/La Melonera is located just on the outskirts of Ronda town and approximately one and a half hour to Malaga airport and less than one hour from Marbella. La Melonera is a 200-hectare estate with a fully functioning central winery that is producing wines of the highest quality such as "Payoya Negra" with 93 points for the last 10 years and "Yo Solo" with 95 points (there are only 120-140 wines in Spain with 95 points, depending on the year). "Yo SOLO" wine is produced in coordination between the owner and the oenologist of La Melonera. It is worth mentioning the work of recovery of old Andalusian autochthonous varieties – one of whose varieties gives its name to the winery "La Melonera", which has led to it being declared a "Special Plan of Andalusian interest" – and the Andalusia Environment Award 2015.
Each of the Haciendas, with estates varying between 5 and 7 hectares, has its own distinctive personality and is carefully set in the landscape of the dehesa. Each Hacienda has its own private vineyard that is maintained by the central winery which also produces the owner's private bottled wine (approximately 500 bottles per year) tailored to his/her taste.
The architecture of each Hacienda is defined according to the preferences and needs of the owners with exquisite layouts, top quality materials and finishes and state-of-the-art energy-efficient equipment. The houses mimetising among holm oaks and vineyards will enjoy total privacy with respect to the neighbours. All of them have a private vineyard, swimming pool and the option of having their own organic vegetable garden.
The spectacular landscape of the dehesa, dotted with holm oaks and olive groves, and with a gentle relief, allows the location of the estates to preserve privacy, seeking the best landscape orientations and weaving the most respectful integration into the environment.
The community includes:
– Security 24 hours every day of the week
– Road maintenance
– Common gardening
– Common maintenance of the pasture and preventive measures against fires
– Maintenance of perimeter fences and perimeter security
– Maintenance of private vineyard
– Elaboration of personalized wine (430 bottles) from our own vineyard and personalized label. Agricultural procedures, bottling and sanitary records
– Management